Case Studies
Learn how PPO helped leading industry players around the globe optimise their project portfolio management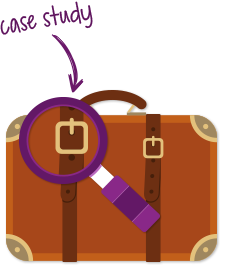 "Compared to other, much more rigid PPM tools that create greater resistance from users, the ease of use of PPO, as well as the ability to dictate our own approach were key in allowing us to achieve our objectives. 
Karolina Taflaj, PMO Manager
Aon
Aon PLC, a British-American professional services and management consulting firm standardises processes, centralises project-related information and achieves improved information flow with robust, consistent and accessible project, programme and portfolio data.
"PPO most definitely ticked our centralisation requirement box. Having everything in one project management system has eased our project managers' lives, and from a reporting side has allowed us to manage the full portfolio.
 Denish Naidoo, Head of Project Control
Mondi
Mondi, a multinational packaging and paper group employing around 21,000 people with around 100 production sites across more than 30 countries, predominantly in Europe, Russia, North America and South Africa accelerates strategic growth, delivering almost 2,500 capex projects with PPO project management software
""PPO's centralised environment has allowed us to manage all projects across the organisation, with the biggest benefit, aside from cost effectiveness and licensing flexibility, being its reporting capabilities across our various organisational layers.
Zach Fuchs, Chief Project Officer
PSG
PSG, South Africa Project Management Office (PMO) Award runner-up achieves cost savings, a boost in project delivery and automation of manual capabilities in it's business-led central PMO. In addition to establishing consistency and simplification around the execution of projects, the PMO ensures that the correct work is selected and the proper processes are followed, allowing for standardised, more accurate prioritisation and demand management.
"Both NDoH and NT have realised operational efficiencies specifically around having consistent single source reporting and increased accuracy of data due to the improved data quality processes.
Exley Louters, PMIS Manager / Deputy Director of Projects
Department of Health
The Department of Health (DoH) accelerated the service delivery of health infrastructure programmes and projects by  reducing the time spent on manual reporting and consolidation across almost 400 project and programme managers.
"We've also managed to save several days every month per project manager in terms of administration, with estimated gains of 10 to 15 percent per person
Richard Humphrey, Head of Group EPMO , Aspen
Aspen
The enterprise portfolio management office (EPMO), leading and diversified provider of customised underwriting solutions, eliminates manual reporting and consolidation and achieves a saving of  three full-time equivalents per month.
Award winning online project portfolio management system trusted by leading businesses
Advanced features, commitment to innovation and legendary support makes PPO the PPM tool of choice for your business
"The improved reporting by PPO has enabled Rainbow Farms to conform to the ISO 22000 food safety standard.
Roshnee Govinder, R&D Manager, Rainbow Farms
RCL FOODS (Rainbow Farms, TSB Sugar & FoodCorp)
RCL FOODS, South Africa's largest processor and marketer of chicken operating across South Africa, Swaziland, Namibia, Botswana, Uganda and Zambia, saves time on project audits, controls & governance for its innovation portfolio of fast-paced new product development (NPD) projects.
"The fact that the solution was up and running within three months is unheard of within an environment used to complex, cumbersome rollouts.
Andre Theys, Property & Services Executive Director
UCT Properties & Services
Within three months,  the University of Cape Town's (UCT) Property & Services (P&S) department achieved a bird's eye view of all current projects as well as identify red flags on projects, budget challenges and resource usage across the planning, projects and maintenance divisions.
"Since its implementation, SABMiller has seen improved maintenance of project information and project monitoring, greater project visibility, enhanced project reporting, and time saving.
 Gráinne Gilsenan, SABMiller, Senior Innovation Capability Manager
SABMiller
SABMiller, multinational brewing and beverage company offering a strong portfolio of local and international brands has seen improved maintenance of project information and project monitoring, greater project visibility, enhanced project reporting, and time saving of their innovation pipeline and new product development (NPD) project portfolio.
"PPO allowed Sanlam to get up-and-running quickly, without any upfront implementation or integration costs, as well as providing a flexible, scalable, more cost effective subscription model and lower integration complexity. 
Andre Hoffman, Head of Project Management for the Sanlam Personal Finance Business Change PMO
Sanlam
Sanlam, one of South Africa's largest financial services groups, has reduced project-related technology costs by 40 percent, by consolidating three different platforms for the management of its projects, enhancements, support, demand and supply management and timesheets portfolios, into one.
"We've taken a quantum leap in terms of maturity of approach to PPM-related capability, as well as getting a better handle on demand management. 
Richard Humphrey, Director of Project Portfolio Management
Pacific Life Re
Pacific Life Re, a provider of mortality, morbidity and longevity reinsurance products achieves clearer, more complete portfolio view with PPO's demand management capabilities. With the improved planning around resource demand, the PMO is able to sequence the work and avoid critical pinch points on key resources.
""A key factor in selecting PPO was its support for the adherence of the automation of our project governance and framework.
Liz Dewing, Project Office Manager
Old Mutual
The project management office  responsible for managing an extensive portfolio of complex business projects automated its manual project and portfolio management (PPM) process historically prone to human error for reporting on projects, programmes and portfolios making it possible to access a full audit trail from project inception to completion.