Get the solution that's right for your business.
Whether you are a large established enterprise or a vibrant new start-up, our scalable pricing options are designed to help your business succeed.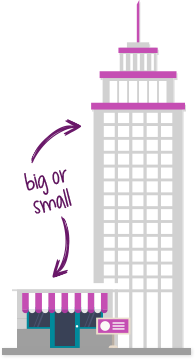 Small Business
Medium Business
Enterprise
Pre-configured solutions with minimal set-up
Improve visibility of your entire active, planned and required portfolio of projects with our numerous pre-configured solutions. We offer flexibility that, makes your portfolio of  projects immediately available with minimal set-up required.
Reduced price per subscription as your business grows
Plan for growth or increased business demands with our affordable monthly subscription model. PPO gives you the option to budget according to your business needs with the real-time ability to change your user base.
Customisable & Integratable makes it enterprise capable
PPO can be used by project teams of all sizes, in all industries and of differing maturities due to the fact that its's easily configurable by project offices. In addition, our poweful API has the ability to integrate information to or from other sources.
Start with a free 30-day trial.