A place for PMO Leaders & Executives to learn from industry professionals
Network with peers across industries,  share knowledge & experience at the PMO Forum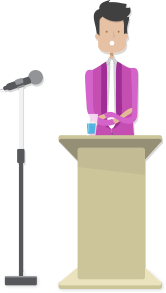 PMO Forum
The PMO Forum is part of a series of forums presented by industry thought leaders. These invitation only forums are sponsored by Project Portfolio Office (PPO) in Gauteng and co-sponsored by PwC & PPO in Cape Town. This forum is an interest group of  Project Management South Africa (PMSA).
The forum presents a regular opportunity for discussion and knowledge transfer by means of case studies, best practices, research outcomes and lessons learned presented by senior project professional and other knowledgeable individuals who form part of the forum or may be invited as presenters.
There are no costs involved for attendees.  Each meeting is approximately 3 hours long and starts with registration and breakfast for an hour, followed by a specific topic where a subject matter expert introduces the topic in a 45-60 min talk. This is then followed by structured conversations around the topic in smaller groups. The remaining time is used for networking and / or Q&A.
You can access the upcoming events  by viewing the calendar.