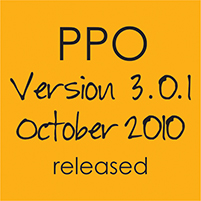 We are pleased to announce the introduction of the latest version of the PPO application!
Export to Excel functionality on graphs – Changes were made to allow graphs to easily be exported to Excel. This only affects custom reports.
Additional criteria type – Added a Year criteria type for use with custom reports.
We look forward to hearing your feedback and providing further benefits for our future planned upgrades!