We are pleased to announce the introduction of the latest version of the PPO application!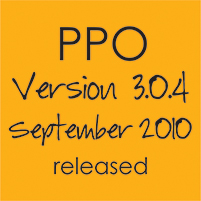 Allow NOT in filter expressions – Added the ability to include a NOT (negation) operator in filter expressions. This allows more flexibility when creating complex filters.
Additional changes to timesheet and approval functionality (beta only) – Additional improvements to timesheet and approval functionality in preparation for full release.
Security improvements – Additional measures implemented to prevent SQL and Java script injection attacks and improved logging.
We look forward to hearing your feedback and providing further benefits for our future planned upgrades!