PPO is proud to announce the introduction of our new on demand webcasts and to kick off, the first 60 minute "Introduction to PPO" webcast is now available for you to view – from the comfort of your office or couch – for free and at any time.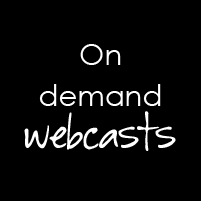 We've introduced the on demand webcasts to give users the ability to view these presentations at a time that suits them from anywhere, even making use of tablets and smart phones (if supported) to access them.
The "Introduction to PPO" webcast is presented by our CEO, Guy Jelley, and covers the following:
Introduction to PPO;
PPO functionality;
Available PPO solutions and subscription costs;
and Evaluating PPO.
To view webcast click here