Post Vision Technology partner, PM.Ideas, has deployed the company's Project Portfolio Office (PPO) software as a service (SaaS) project management solution at SBV Services, a leading local cash risk management company.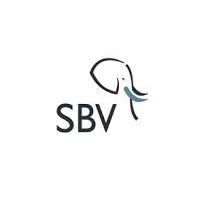 "SBV Services embarked on growing its project management maturity some time ago, and implemented standalone project management methodologies and processes," says PM.Ideas director for sales, Sean van Rooyen.
"Over the past few years, the company's projects matured well and the next step was to introduce an enterprise project tool that would enhance this development even further. PPO was selected as the solution of choice."
As a SaaS offering, PPO is generally opted for by customers requiring heightened service levels, extended uptime, fewer outages and greater flexibility, explains Post Vision Technology CEO, Guy Jelley. It is a Web-based, enterprise-capable application designed to assist organisations across a number of industries manage projects and project portfolios.
"The main difference between the SaaS model and the traditional software purchasing model is that the client pays to use the service offered by the provider. If the service is improved, the client receives the benefits of an enhanced service by design versus having to buy or re-licence updated software from a vendor, which can be both complex and costly," explains Jelley.
This model is especially beneficial to SBV in light of its project maturity objectives, as SaaS users also receive more frequent updates, up to six per year in the case of some vendors, differing vastly from the software procurement model where updates are generally only available in a three-year cycle.
"SBV Services saw PPO as a perfect fit – its collaboration capabilities, ease of use, cost and resource management functionality all especially appealed to them," says Jelley.
SBV Services project managers, administrators and IT staff will be using PPO. "Furthermore, project management training and consulting will be offered to SBV Services users so that they can take full advantage of PPO's offerings," adds Van Rooyen.