Kunjani Solutions delivers high-level architecture and design consultancy services needed that pre-empt any technical and services led engagement.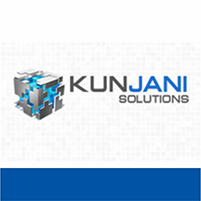 Operating across South Africa and the rest of Africa, Kunjani provides architectural output delivered throughout the engagement. The company has adopted and follows various framework methodologies to provide accurate and concise architectural documentation whilst still remaining practical in its approach. This, while continuously ensuring alignment with vendors that support project functionality.
Kunjani was looking for a simple but effective project portfolio and project management application and chose Project Portfolio Office (PPO) for its true Software as a Service (SaaS) model, which provides the organisation with the flexibility required for its operations.  PPO has enabled and simplified improved status reporting and project team collaboration for projects. Information required is now available in real-time at the click of a button, allowing Kunjani to focus on its core business – the management and delivery of projects.
Welcome on board!