Mutual & Federal is the oldest short-term insurer in South Africa, with a history that dates back more than 180 years.  As one of the leading players in southern Africa's short-term insurance landscape, the company is justifiably proud of its tradition of service and quality, as well as its range of products – which are amongst the best on offer anywhere in South Africa.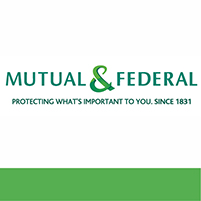 The project management office within Mutual & Federal acquired Project Portfolio Office (PPO) as the preferred tool to manage its projects. The PMO will manage several projects on behalf of the different divisions within the company, like IT, Finance and new markets it wants to acquire. PPO was already being used by Old Mutual and served as proof that it was the right tool to deploy in Mutual & Federal's project office.
PPO was selected because of a number of benefits, from the automation and flexibility of reporting, to increased security and collaboration, and the ability to implement consistent governance across all the portfolios.
PPO is excited to be of service to Mutual & Federal, a group of professionals who strive to forge long term partnerships with their clients in the short term insurance market and delivering value through their projects.