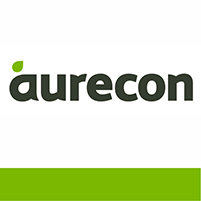 Aurecon provides engineering, management and specialist technical services for public and private sector clients globally. With a network across 27 countries, Aurecon has been involved in projects in over 80 countries across Africa, Asia Pacific, the Middle East and the Americas.
Aurecon has a client centric business model that gives it the agility to deliver the full range of its services globally. The company creates the best teams for its key clients, develops strong relationships and delivers market leading solutions.
Aurecon was a previous user and has opted to use Project Portfolio Office (PPO) again for online project and portfolio management solutions to use across all of its projects. The organisation will initially use PPO for two new projects within the company, as well as for collaboration by all parties throughout the project lifetime.
One key component will be the tracking of time by on-site contractors on the project through the use of PPO's timesheets. All team members involved in the project will be using the tool, providing project managers with constant visibility, as well as allowing them to consolidate reports and track the project risks and progress throughout their lifetime.
Utilising PPO's dashboards, Aurecon's project managers will be able to report to its exco team on project statuses at any given time.