SBV Services, a leading local cash risk management company, has realised the benefits of Project Portfolio Office (PPO), a Software-as-a-Service (SaaS) project management solution. The cash in transit and cash processing company deployed PPO – Post Vision Technology's web-based, enterprise capable application – as part of its process to re-establish its ICT project management office (PMO).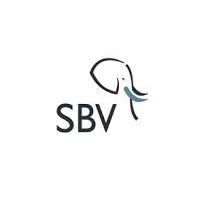 PPO is designed to assist organisations across a number of industries manage projects and project portfolios. Duane Wilters, senior project manager at SBV Services, says that the SaaS tool was selected to align all information technology projects with the overall SBV Services strategy. "When we selected PPO as our software of choice, we were really impressed with the reporting capability of PPO and the functionality that it offered with regards to project communication, task tracking, document management, cost tracking and control, risk and issue management and resource capacity management," he says.
It has not disappointed and, since employing the tool, SBV Services' project managers, project administrators and business analysts have witnessed numerous enhancements to the company's project management processes. "Improvements are seen, but not limited to, the following areas: document management, risk and issue management, detailed project reporting, the ability to create customised reports, more efficient project communication, task tracking, cost control and reporting progress," says Wilters.
He adds that because of these enhancements, other departments within the company have shown a keen interest in also implementing PPO and the ICT PMO plans to "really mine the functionality of PPO".
"Currently, we are using the tool to enhance productivity on our project teams and achieve resource balancing across projects. Importantly, PPO is a means for us to realise improved project prioritisation in addition to providing predictable, standardised, reusable project management tools and techniques," he explains.
"PPO also enables improved risk management and is a basis for informed project decisions. At SBV Services, we required a project management software that could facilitate the visibility and reporting of IT related projects, introduce project governance and meet quality standards, as well as enhance business involvement and effective communication – PPO caters to all of these needs."
PPO partner, PM.Ideas, was responsible for the deployment at SBV Services and also provided follow-up project management training and consulting, so that the company could take full advantage of PPO's offerings.
"We are pleased that SBV Services see PPO as a perfect fit and that the software's collaboration capabilities, ease of use, cost and resource management functionality have been proven time and again," says Post Vision Technology CEO, Guy Jelley . "As a SaaS offering, PPO is generally opted for by customers requiring heightened service levels, extended uptime, fewer outages and greater flexibility and, in light of SBV Services' project maturity objectives, this model is especially beneficial."