Post Vision Technology is throwing its support behind an innovative project management internship programme established by local rapid skills development company, Davis&Dean. Focusing on curtailing the South African skills shortage, the programme aims to prepare unemployed graduates for intern placement with companies in need of project management skills.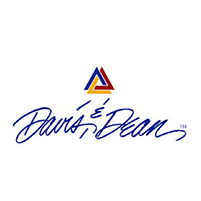 According to Louis Botha of Davis&Dean, the programme can also benefit the country by addressing unemployment, improving the marketability of graduates and improving productivity. "Interns follow a rigorous six-week programme, with the first phase covering 11 practical theory areas within project management – from project scoping to closure. The second phase entails an advanced virtual workplace simulation, where this embedded knowledge is put to the test.
"Next, learners undergo Microsoft 2010 skills training, create a reference portfolio, which will be used as a CV moving forward, and are selected by registered organisations to begin their internships, which typically last for twelve  months. During this time, they develop a portfolio of evidence by managing or participating in a work-based project for the company. Finally, our interns complete the Project Management Institute (PMI) Certified Associate in Project Management (CAPM) exam."
Botha maintains that one of the major issues within the project management skills development industry is that, while learners may successfully complete their training and are keen to apply their new knowledge in the workplace, they often do not have the correct tools and processes to carry this through.
"This is where PPO plays a critical role in the Davis&Dean offering. As part of the advanced project management simulation phase, students are exposed to Post Vision's Project Portfolio Office (PPO) Software-as-a-Service (SaaS) project management solution. Post graduation, they are equipped with a laptop loaded with software including PPO providing them with the correct tools and processes to practice project management within the workplace."
By using PPO as a collaboration and workflow tool, students also have the advantage of remote mentorship by Davis&Dean during their internship, where the organisation oversees quality of work, coaching and guiding as required.
Guy Jelley, Post Vision Technology CEO, states that, as a South African company, Post Vision Technology is always on the look-out for opportunities to not only contribute to local upliftment, but also to help develop project management skills in the country.
"The Davis&Dean internship programme is a fantastic initiative for us to support as it provides a 'deeper' learning experience, which not only translates into immediate job skills and enhances ongoing life and career goals from the learner's perspective, but also equates to a greater competitive advantage for registered companies.
"The beauty of project management is that it is applicable across all industries, and having this type of mechanism in place will ensure that quality project management skills are continuously being placed within the marketplace. This in turn allows businesses to operate more efficiently and effectively, ultimately uplifting the economy," he explains.
For more information on the programme, visit the Davis&Dean website.