Is it possible to ever have enough? And is bigger always better? Yes, in this case it is! Just in time to start the year on a big note, Project Portfolio Office (PPO) has increased the maximum upload limit per document from 8MB to 20MB. This change has no impact on the total document storage space used and is available to all PPO users with immediate effect and at no extra cost.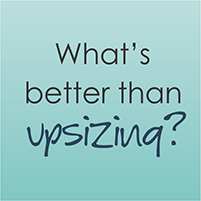 Here is a reminder of how PPO's document management works:
The document entity provides users the ability to store an unlimited number of documents per project.
Documents can be linked to any entity record such as Risks, Issues and Tasks. You can for example link your meeting minutes to a PPO decision record.
Built-in version control capability which ensures that the project team has access to the most up to date version.
Upload documents in any format, which means that all project documentation is immediately available to the entire project team.
The limit was chosen to strike a balance by maximising document size while minimising time-out errors that users receive. Even if the user, uploading a document, has a super-fast connection, the next user that is downloading the same document, may have a much slower connection. The result can be a time-out error if the document cannot be downloaded within 10 minutes.
The 20MB limit was selected because to upload/download a 20MB document at 4 Mbps, which is the current global average, would take about 10 minutes (which is also the connection time-out limit).
A handy tip:
Save valuable time by uploading documents to PPO via e-mail. Users can e-mail documents to PPO, which are then uploaded and stored automatically. The documents can then be edited and allocated to the correct project, type, status and any other required fields. For more information on this functionality, see the following FAQ.
Any other ideas?
Are you a PPO user and have some idea for a future enhancement? Be the "inventor" of the next great feature by submitting your ideas here.