We've been working hard in the last couple of months to make PPO easier and simpler to use for our users. Several of the improvements we've made have come directly from ideas that you, our administrators, have logged on our community portal, so thank you, and please keep logging your ideas to make PPO better. 
 Here is a short summary of the improvements we have deployed (these are all available to all our clients already).  
Copy Page URL with One Click 
It's often useful to share a link to a project, tasks, document, risk or issue with another PPO user. Previously to do this users would have to locate the entity item that they wanted to share and then manually select the URL (website) and copy it. To facilitate quicker access to saving the URL we've added a Copy Page URL icon on all applicable pages, for all users, directly under the user avatar. Simply click the icon and the URL is saved and you can then paste it into your email, message etc.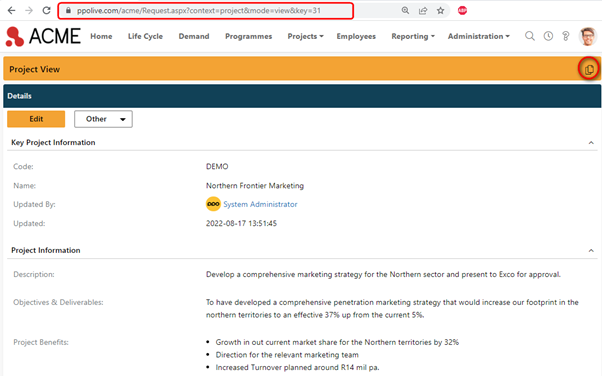 Quicker Access to the right Custom List
Administrators often need to make changes to a custom list, but find the correct custom list by viewing the Data Field Edit page first and then going to the Custom Lists List and then the custom list. A simple View button has been added on the Data Field Edit page that will, when clicked, open in a new window to allow you to make the necessary changes.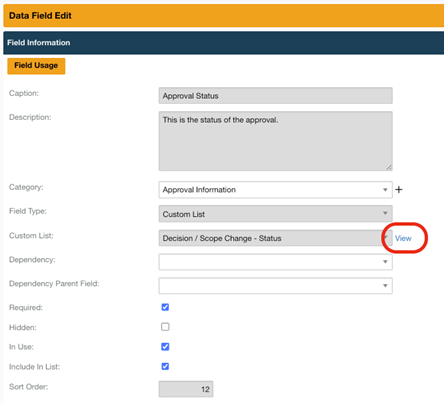 Improved Audit Trail on User Changes
When managing users, Administrators can now see when the user account was last updated, and by whom. These new columns have been added to the User List page for all administrators.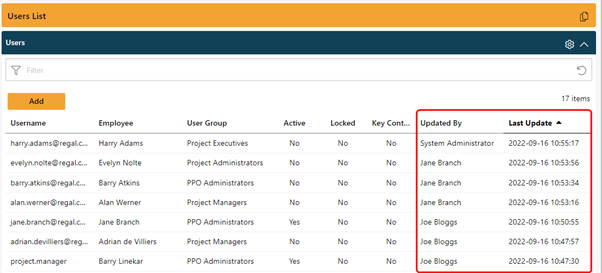 Quicker Access to the right User Group
Administrators often want to quickly check the user group settings when working with user accounts. We've now hyperlinked the applicable User Group from the User View page, so with one click, the user group edit page will open to allow administrators to check and modify (if required) user group access.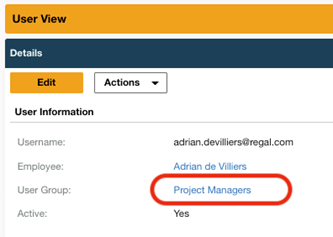 Quicker Bulk Document Downloads
From time to time, it's a requirement to download all document for a specific project, or documents of a specific type. Previously we had a limit of 10 documents per hour primarily to manage the load on the PPO servers. Based on improvements we've made there are now NO limits to the number of documents you can download from PPO at the same time. Happy downloading!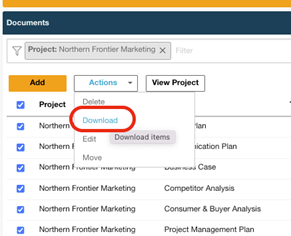 Immediate Access to New Entities
Previously when administrators enabled a new entity they then had to navigate to the User Group Edit and enable Access to the new entity before they could start to work with it. This made no sense, so now when a new entity is enabled the PPO Administrator User Group (key=1) automatically is given access to the new entity.
Improved Error Handling When Deleting Custom List Items
Keeping custom lists up to date is something that administrators do often (or should do!). They often need to delete custom list items when they are no longer used or required. Previously when deleting a custom list item, that couldn't be deleted, PPO provided an error message indicating that the custom list item could not be deleted but didn't provide an indication of where it is being used. Administrators then had to find where the custom list item was being used before it could be deleted. We've removed this frustration and now the PPO error message will indicate that the custom list item is being used is a specific data field, or a specific global or user group filter. Making it a very simple task for administrators to remove the dependency to delete the custom list item.
Find the Right Dashboard Quicker
Previously when setting up access to the dashboards on the User Group Edit page the dashboards were sorted by key, making them difficult to find quickly. As we are constantly adding new dashboards to PPO, we've now sorted them alphabetically which will allow administrators to find the right dashboard quicker.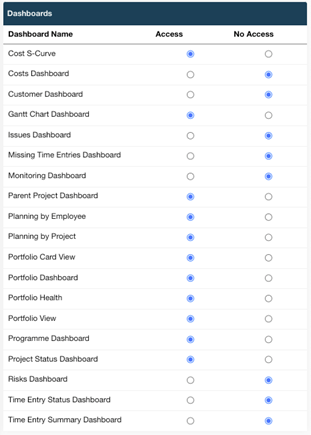 We do our very best to make PPO better every day, so we'd love to hear your feedback on these latest enhancements.
Don't forget to let us know if you have any other product enhancement ideas! Drop us an email or log an idea on our community portal please. More importantly, keep up to date with all our new product information by subscribing to our blog.