Promoting a healthy and active lifestyle is an essential aspect of maintaining a productive and engaged workforce. At PPO, we recognise the importance of fostering an environment that supports the physical and mental well-being of our employees, and we have made it a priority to promote healthy habits in the workplace for a number of years now.
One way we achieve this is by taking part in the annual JP Morgan Corporate Challenge. The challenge is a global running event that brings together businesses and their employees for an evening of camaraderie, competition, and fun. Founded in 1977 in New York City, the event has grown to include over 200 cities across six continents, making it one of the largest corporate sporting events in the world.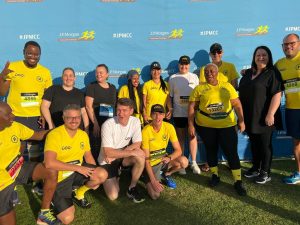 The challenge is a 5.6km race that takes place after work hours in Wanderers, Johannesburg. Participants are divided into teams based on their company, with each team consisting of four runners. At PPO we encourage everyone to participate, some walkers, some runners and some supporters. We bring all our staff to Johannesburg for the event every year, from all over the country, as we are now a totally virtual team with staff members living in multiple cities.
To further encourage team building and creates a sense of camaraderie that extends beyond the workplace we run a PPO Active Challenge for three weeks leading up to the event. We create teams of four and encourage any form of physical activity, four times a week for 35 minutes per session. This year's challenge saw activity ranging from Pilates, yoga, golf, open water swimming, lap swimming, running, walking (with family members, kids and doggies), cycling, cardio workouts, HIIT and even club rugby.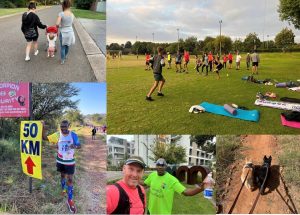 Our focus on the physical and mental well-being of our employees have yielded significant results. Our employee retention rate has increased, and absenteeism has decreased. We look forward to joining our 5th JP Morgan Corporate Challenge again in 2024.