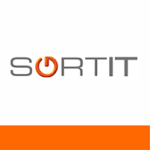 SORTIT was established in 2005 and their main focus is to provide IT solutions that will help customers measure their business performance and optimize the investment that has been made in their IT infrastructure.  They offer a variety of tailored solutions to meet their customers' specific business and IT requirements and they do this by delivering market leading products, services, consulting, support, training and project management.
SORTIT selected our simple online project portfolio management application to get a consolidated view of all active projects, track progress and potential risk. The move from manual templates to PPO provides greater project visibility and allows project teams immediate access anywhere, anytime to project updates and real-time professional reports and dashboards.
PPO is excited by the opportunity to provide SORTIT with a simple and easy to use online project management solution.