Mia Roux has joined Post Vision Technology during February in the position of Consultant – Support & Implementations.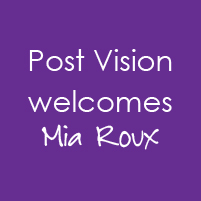 Mia has over five years experience and holds a BCom (Hotel & Tourism Management) degree with an BCom (Honours in Marketing Management).
Mia will be responsible for client support and training and will be a key resource in the implementation of PPO at our clients.
The management team wishes her success and look forward to a long and prosperous working relationship with her.