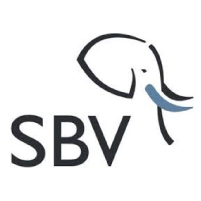 SBV Services (Pty) Limited (SBV), a company specialising in the provision of services within the cash supply chain and  jointly owned by ABSA Bank Limited, FirstRand Group, Standard Bank of SA Limited and Nedbank Limited, has implemented an online collaboration and project management tool, Project Portfolio Office (PPO), to its ICT business change management department in order to streamline the management and delivery of IT related projects for all divisions within the company.
SBV boasts a national footprint of more than 30 centres, including operations in Lesotho and Nigeria, and has an excellent track record backed up by a National footprint, more than 27 years expertise and a low risk profile.  SBV is a trusted partner to the South African Reserve Bank, the banking sector and the retail industry, providing its customers with end-to-end solutions and services for cash handling, cash in transit and the management of the associated risks. In addition to this SBV also specialises in the provision of guarding services, risk consulting, and specialised training services.
Duane Wilters, PMO manager for SBV, explains: "SBV's ICT business change management department is accountable for the conceptualisation and management of all IT related projects for the entire company. We required a user friendly, yet highly effective project management tool with the ability to integrate every facet of project management into one solution; a tool that would provide a single source of transparent, accurate, timely and easily accessible project information to support strategic decision-making. As a department,  our requirements are to augment project assurance and governance, by enforcing standards and processes to enhance the consistency of project delivery."
Storing, retaining and providing easy access to project documents, knowledge gained and lessons learned, were also cited as a key requirement for SBV. Wilters continues, "In order to maintain best practice standards and uphold project governance methodology, we required a centralised database that was easily accessible and that could provide efficient reporting mechanisms. With PPO, we have been able to publish our methodology within the solution and ensure that it is adhered to by all the project managers."
Says Guy Jelley: Project Portfolio Office CEO: "PPO provides users with a visual, interactive view of the project and governance framework and methodology. Based on the process being defined in PPO, you're then able to manage, monitor and track the required governance. PPO has allowed SBV to upload, store and provide access to information through a document template library, and published guidelines and standards."
The main users of PPO in SBV's business change management department are its project managers and administrators, project office staff and the company's management team. Using PPO as a project management tool has allowed these project teams and stakeholders a far greater visibility of the entire project portfolio, to the extent that SBV will be further implementing PPO to its Africa and business support divisions.
"PPO has completely addressed our requirements for an easily accessible, single source project management tool that enforces standards and consistency," continues Wilters.
"We have received great support from the PPO technical staff, who are always ready to assist and provide us with excellent input when we have been looking for guidance and solutions.
"Since we have implemented PPO, all of the information we require is real-time and available at the click of a button, freeing us up to focus on the management and delivery of our projects, timeously and within budget," he concludes.
About Project Portfolio Office
Project Portfolio Office (PPO) is an award winning online project portfolio management (PPM) and collaboration application that assists project teams within organisations of any size and across all industries to plan, manage, collaborate, execute and report on projects, programs and portfolios.  PPO is simple to use, can be implemented immediately, and is secure and affordable.
Try PPO free of charge at www.go2ppo.com