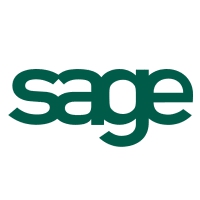 Sage ERP Africa implements PPO Provider of scalable enterprise resource planning (ERP) and customer relationship management (CRM) solutions, Sage ERP Africa has selected Project Portfolio Office (PPO), an online project portfolio management (PPM) and collaboration application, to create greater visibility of its portfolio of projects.
Servicing the manufacturing, agriculture, wholesale, distribution and retail, finance, CRM, mining and industrial, and telecommunications and utilities industries, Sage ERP Africa required a PPM solution that would allow it to store and access its vast projects in a central place.
"The company chose PPO mainly for its consolidated project visibility capabilities and the fact that it is an African-developed and supported solution. Overall, it was the closest fit to every one of Sage's requirements – the low installation costs associated with it being a software as a service (SaaS) offering were an added bonus," says Sage ERP Africa project co-ordinator, George Robinson.
Boasting over 25 years worth of experience in Africa, Sage ERP Africa adheres to the Six Sigma project management methodology, which, in short, refers to a methodology devoted to tracking and reducing defects in a process.
"Importantly, PPO offers a means to ensure compliance to the Six Sigma project management process and methodology. Through its lifecycle functionality, PPO guarantees that this process is both user-friendly and efficient, leading to the early adoption of this crucial project management and business discipline, even when stressed and stretched for time," adds Project Portfolio Office CEO, Guy Jelley.
Employees in the Sage ERP business unit, including Sage ERP support staff, Sage ERP X3 strategic sales staff and project co-ordination staff will be using PPO.
"Besides PPO's proven ability to report on projects within portfolios in a precise and straightforward way, it will allow these employees to accurately track the time spent on projects to facilitate the process of client billing," says Robinson.