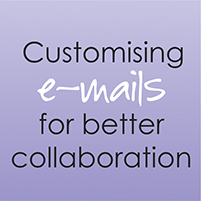 Like it or not, communication is the most important component within any project. The success of most projects, whether handled by a dedicated project team or virtual team, depends upon communication and collaboration. Communications affects project performance and, without well-established mechanisms, it is likely that the project will fail.
Why is this?
Executives make decisions based on the best information they have at the time, and if the project manager does not keep everyone under a common set of expectations, things can start to get out-of-sync fast. Little or no communication can lead to challenges like lower efficiency, decreased project team morale and misunderstandings, resulting in conflict.
Project managers are responsible for managing the flow of information and the bigger and more complex a project gets, the more you need to communicate. Depending on the requirements of the audience, you may also have to deliver the information in various formats, which can take several hours to compile.
Imagine all your project status updates sent from one platform instantly. Now you can with PPO! PPO is an online project portfolio management application that provides a platform for collaboration. This in turn creates greater visibility and, ultimately, greater project success. The powerful e-mail engine offers several e-mail mechanisms, which can be used to facilitate team collaboration. Here's a quick summary of the most useful features with examples of how they can be used effectively.
Conditional e-mail events
PPO includes an e-mail events model that allows the application to generate automated e-mails based on system events. This means that e-mail notifications can be generated for specific actions, like adding, editing or deleting of data records such as Risks, Issues or Tasks.
These events can be customised to be triggered only by a certain set of conditions to allow for flexibility and control. An example of such an e-mail event is to send out a notification to the project manager and the project sponsor only when an issue is updated to a closed status for issues where type is cost and the priority is set to high, as opposed to sending notifications for all issue updates.
For detailed steps on setting up conditional e-mail events, please see this article: http://support.ppolive.com/entries/20746033
Intelligent e-mail tags
Managing and scanning e-mail notifications are made easier with intelligent e-mail tags. This means that e-mails can be further customised by including the issue title, project title, risk rating or any other field shown on the entity, in the e-mail subject or body. PPO will now send a customised e-mail that allows the user to identify the subject quickly, for which project it relates or purpose of the e-mail.
Please see the FAQ for more on how to customise e-mail notifications using intelligent tags: http://support.ppolive.com/entries/25111957
Report mailers
Reporting is critical to determining project progress and to ascertain which team members are required to take action for various work items. Get alerted to all open or overdue work items via PPO's report mailer. Report mailers are used to send reports to users on a pre-determined basis and can be set up to run monthly, weekly or even every daily. The objective of the mailer is to provide filtered, focused information to stakeholders, project managers and team members. An example of a report mailer is the Alert & Reminder report, which can be scheduled to be sent to the applicable resources where the issues assigned to the resource are due or overdue.
Here is a link to an FAQ if you would like to request a report mailer: http://support.ppolive.com/entries/20742847
While you may be tempted to create e-mails for all system events, careful consideration should be given to what types of e-mails are most likely to give value or illicit action from users. This will help in determining the features that have real importance to you.