DUBLIN – July 30, 2014 – As part of the company's strategy to grow its global footprint, Project Portfolio Office has joined forces with Dublin-based Trigraph Professional Services, to gain greater traction within the Irish market for its online project management and collaboration application, PPO.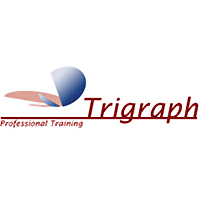 "Trigraph Professional Services helps its clients to drive performance improvements through the development of high-value skills, achieving successful project outcomes, alignment of IT and business priorities, and provision of highly experienced and skilled resources," explains Jim Maher, Trigraph director.
"We felt that PPO would provide companies across industries in Ireland with an easy to use, flexible online project management tool that could give both project teams and executives a holistic view of projects and programmes at a glance."
Guy Jelley, Project Portfolio Office CEO believes that, as an international TenStep company, a group with which PPO is already associated in southern Africa, Trigraph's local reputation as a trusted project portfolio management solutions provider made this organisation the ideal choice as an Irish PPO partner. "At the same time, PPO will extend the Trigraph offering, complementing its existing service offering to clients.
"Furthermore, Trigraph's strong focus on capacity and skill building, with training being at the core of its business, and similar vision makes this company a good fit for Project Portfolio Office," he adds.
As the duo's first combined effort, Trigraph and PPO will stage a joint event on Thursday October 16, 2014 at the Ballsbridge Hotel in Dublin. Hosted by Trigraph's Jim Maher, the event's main speaker will be Chris Bragg, managing partner at TenStep Middle East. Bragg will focus on the fact that effective portfolio management is one of the core competencies that distinguish highly effective organisations from their competitors in terms of strategic success, and is instrumental in helping organisations in both public and private sectors meet the increasing demands for agility.
His session will use results of recent research in this field and case studies to illustrate the value of portfolio management to successful strategic execution, and promote discussion among attendees of key points and challenges faced in improving strategic performance.
Also presenting, Project Portfolio Office's Jelley will examine how businesses can get to grips with all of their projects, showcasing how PPO has helped clients to solve a specific challenge, while two additional speakers will focus on why projects need to be aligned to corporate strategy, and the importance of creating repeatable processes through lessons learnt.
Click here to secure your seat.
For more information on this event, please contact the PPO team on marketing@go2ppo.com.
About Project Portfolio Office
Project Portfolio Office (PPO) is an award winning online project portfolio management (PPM) and collaboration application that assists project teams within organisations of any size and across all industries to plan, manage, collaborate, execute and report on projects, programs and portfolios.  PPO is simple to use, can be implemented immediately, and is secure and affordable.
Try PPO free of charge at www.go2ppo.com/free-trial/