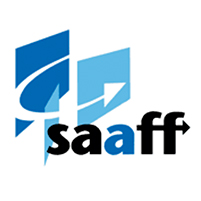 The South African Association for Freight Forwarders (SAAFF) is a national, non-profit association with members throughout the Republic of South Africa. The Association enables members to use their collective knowledge and skills to determine and recommend practical and effective responses to the many challenges facing not only the forwarding and customs clearing industry, but also those affecting the commercial interests of their clients.
SAAFF has several projects running at once and managed by different stakeholders. In order to facilitate geographical collaboration and to bring together project information in a single place accessible from anywhere and from any device, they needed to introduce a web-based application like Project Portfolio Office (PPO) to support this. PPO ensures visibility and accountability for reporting on projects by SAAFF to their members. In addition real-time, accurate status reporting SAAFF will benefit from a single repository of documents and information which is accessible to all members irrespective of geographical location.
PPO is excited to provide SAAFF with a simple and easy to use online collaboration application.