While we've been making large improvements to PPO recently this post highlights the some of the smaller improvements we've made.
Share URLs for filtered lists
Remember the Copy Page URL with One Click? This feature allows you quicker access to share a link to a specific entity item or list page. Based on user feedback, we've expanded this feature to apply any filters when using the Copy URL link.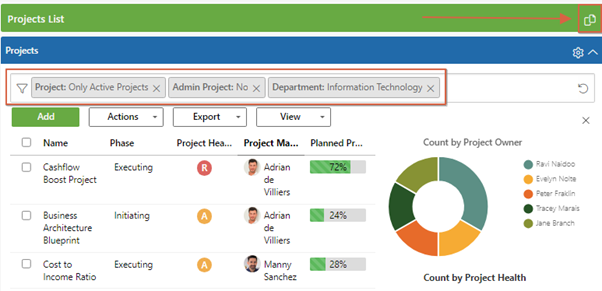 If you use this link in the example above your fellow PPO users will also access to the project list with the same filters you've applied. This can be really useful for PPO lifecycle's to quickly show all document templates.
Make your percentage data more useful and visual
For all percentage fields, PPO Administrators now have the option to make the field more visual and useful for their users, depending on the value. There are 2 options:
RED

for negative values and

GREEN

for positive values OR

RED

for negative values,

GREEN

for values between 0 and 100 and

RED

for values in excess of 100.
These can be set on the Data Field page for the specific percentage field.

Our BI API now includes Global Filters
The PPO Business Intelligence (BI) API, makes it possible for you to build your own reports and dashboards by easily connecting your PPO data to your BI tool of choice. The BI API has been improved to include the ability to apply global filters. This improvement means that you can now focus on our active projects, employees and data, making it easier to build your BI views. In the example below the new global filter has been applied to the Project data so there will be no need to filter our archived and completed projects in your BI report.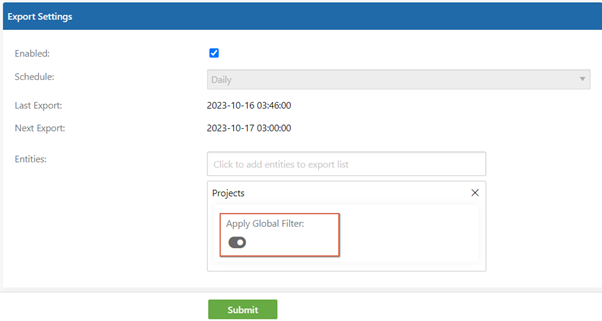 Keys are now available on Entities List page
For the PPO Administrators, finding the entity keys is now simpler, thanks to the change that includes the key now being shown on the entity list page. Entity keys are often used in calculated fields so this makes it easier for PPO Administrators to work with more complex calculations.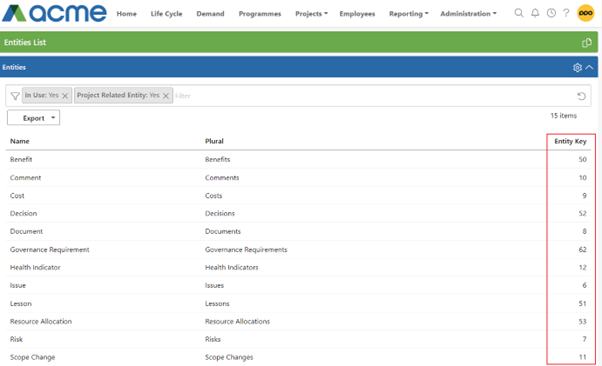 We do our very best to make PPO better every day, so we'd love to hear your feedback on these latest enhancements.
Don't forget to let us know if you have any other product enhancement ideas! Drop us an email or log an idea on our community portal please. More importantly, keep up to date with all our new product information by subscribing to our blog.
Register for the upcoming product webinar to see the customisable home page and filter improvements in action!