The benefits of using software as a service (SaaS) technology are widely recognised – its no-fuss, speedy implementation, scalability and flexibility features are understood by companies the world over.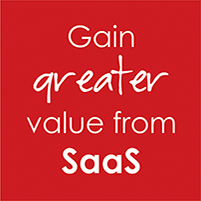 Why then do so many businesses take a traditional implementation approach: spending 80% of their time customising the technology pre-live and 20% on post rollout tailoring, instead of the other way around?
"Countless organisations opt to go the SaaS route due to the fact that this technology is easy to use, intuitive and no upfront capex is required," explains Guy Jelley, CEO at project portfolio management software provider, Post Vision Technology.
"Unfortunately, when it comes to deriving value from this type of offering though, the first mistake businesses make is in planning the implementation approach."
Jelley recommends that companies looking at SaaS technology take a few straightforward steps in order to avoid implementation failure.
"The initial step to take would be to identify the organisation's needs and to determine whether a SaaS solution could help them meet these objectives. Once this has been established, it is critical that they take the time to research the appropriate tools available on the market and select the one best suited to their needs."
At this stage, Jelley urges companies to run an evaluation version of their chosen tool. "The beauty of SaaS is that you should be able to give it a test run using the evaluation version, directly from your desk at work. Most good SaaS offerings also have preconfigured, or tailored options available, so look out for this type of offering," he adds.
"By opting for an 'out of the box' solution, an organisation can look at the intrinsic functionality that should address most of its needs. If using the software out of the box does not meet their objectives, it probably never will."
Jelley says that once a company has found the solution that meets its needs, it's time to sign up for it. "A reputable SaaS vendor won't make users sign a contract for a fixed period, so businesses don't need to make a long-term commitment," he explains.
"The next step in the process is to start using the software properly, growing the user base in order to ensure wider usage and input. It's at this point that a business should be able to identify any organisational and business processes that might need to be amended or matured, putting them in a far better position to appoint a solution provider to assist with system customisation and implementation.
"At the end of the day, SaaS is not your traditional type of software, so why would you use a traditional software implementation approach?" Jelley asks. "The key is to initially understand what the software can and cannot do, and get comfortable with it before jumping into configuration, customisation and advanced integration.
"Liken it to other software that is used by almost everyone, such as Facebook or LinkedIn, where users start off with the basics and customise as they gain knowledge and experience – the better your understanding of the technology, the more beneficial it will be to your business.
"Any implementation is a journey, so the key to gaining the greatest SaaS value is to do it over time instead of looking for a 'quick fix' solution. Based on this, the best approach is to find a partner that is willing to stick with you in the long term and that will grow and mature with your company," Jelley concludes.