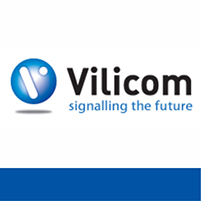 Vilicom operates from branches in the UK, Ireland and New Zealand and specialises in design, testing, optimisation, analysis, strategy and project management for wireless networks. Their clients include network operators, government agencies, investors, equipment vendors, and the wider industry.
With a proven record for delivering projects internationally and a focus on future projects, Vilicom continuously grow their expertise, market knowledge, skills and experience and apply this to the benefit of each new project.
Vilicom is a client of our Irish Partner, Trigraph, in Dublin and has chosen Project Portfolio Office (PPO) as a project management tool to consolidate all project related information, track resources and generate real time professional reporting. Another key selling point is the tool's ability to integrate with existing applications creating a seamless process.
PPO welcomes Vilicom and is looking forward to support them on their journey to providing smart wireless solutions.