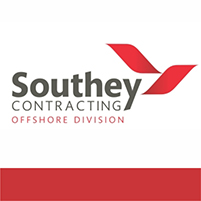 Southey Contracting's Offshore Division provides specialist access, inspection and maintenance services to the oil & gas and mineral sectors of West and East Africa.
With more than 1,000 diverse and highly skilled people employed both locally and internationally, Southey Contracting has built its capacity to undertake contracts for clients within these sectors along the coast of Africa and the Middle East.
The company's offshore teams are multi-disciplined and specialise in providing innovative and cost effective access and maintenance solutions.  In keeping with the quick reaction time and flexibility demanded by the offshore sector, Southey Contracting is geared to providing offshore teams and equipment at very short notice and also has equipment within each country of operation.
The main reason for acquiring Project Portfolio Office (PPO) was to give all of the business' different projects running all over the world visibility on one central platform, and to be able to perform regular status reporting on the portfolio of projects.
Utilising PPO's dashboards, the organisation will be able to report to its exco team on what projects are active and what the statuses are, at any given time.