Bigen Africa Services, a leading infrastructure development company with a strong base in southern Africa, has selected Project Portfolio Office (PPO), a locally developed online project portfolio management (PPM) and collaboration software suite, to administer its entire spectrum of projects.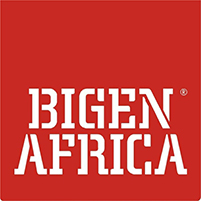 South African project consultancy company, CoLAB Project Implementation, was responsible for automating Bigen Africa Services' project delivery capability using PPO.
Specialising in civil, structural and electrical engineering, management consulting and project finance solutions, Bigen Africa Services required both a platform to automate the navigation of its project capability methodologies, and the ability to allow for project collaboration and integrated project reporting.
According to Guy Jelley, Project Portfolio Office CEO, PPO provides users with a visual, interactive view of the programme, project and governance framework, methodology and life cycle.
"Based on the process being defined in PPO," he explains, "you're able to manage, monitor and track the required governance. Its functionalities include the ability to use PMBoK, PRINCE2 or any customised methodology, plus it allows for governance monitoring and compliance checks to be performed during the project life cycle. Importantly, it supports multiple methodologies based on type, size and client."
A broad range of users, including project managers, project office staff, project administrators, project sponsors and owners, project team members, company executives and management, as well as suppliers, third-party contractors and partners will utilise the project portfolio management capabilities of PPO to automate all facets of Bigen Africa Services' projects, and to ensure that these are housed in one easy-to- manage repository.
"The objective is to utisilise the collaboration and reporting capability of PPO over time as our project environment matures," says Don Sutton, principal at Bigen Africa Services.
He adds that Bigen Africa Services chose CoLAB Project Implementation based on the project consultancy's proven track record and its practical approach to developing solutions across industries.
"CoLAB has automated Bigen Africa Services' project delivery capability on PPO, allowing all project stakeholders to engage with Bigen Africa Services' methodology and delivery capability in a simplified and easy-to-access way," says Barend Cronjé, CEO at CoLAB Project Implementation.
"The life cycle within PPO has proven to be extremely useful to many of our clients. Project stakeholders can engage their project methodologies, templates and tools effortlessly, resulting in consistent project delivery. Project capability maturity needs a starting platform for improvement, and PPO offers a fantastic mechanism for achieving this."
"We are impressed with the functionality that PPO offers," says Sutton.
Significantly, PPO is built on a per-user subscription model based on the number of subscribed users.
"Our subscription fees are based on the simple premise that extra benefits are derived from a more inclusive policy," says Jelley. "PPO is thus priced as a tool not just for project managers, but also for all project resources. The SaaS, or on-demand, model is a much more practical alternative to traditional on-premise solutions. The benefits of the SaaS model include greater responsibility, lower cost, quicker implementation, lower risk, greater customers and lower maintenance."
About Project Portfolio Office
Project Portfolio Office (PPO) is an award-winning online project portfolio management (PPM) application that assists project teams within organisations of any size and across all industries to plan, manage, collaborate, execute and report on projects, programmes and portfolios.  PPO is simple to use, can be implemented immediately, and is secure and affordable.
Try PPO free of charge at www.go2ppo.com
About CoLAB:
CoLAB Project Implementation (Pty) Ltd focuses on delivering business objectives by taking a "best practical" approach to projects. It implements simple, sustainable solutions and takes accountability for the delivery of results. CoLAB has vast experience in delivering projects and creating capability. Visit CoLAB at www.trustcolab.com