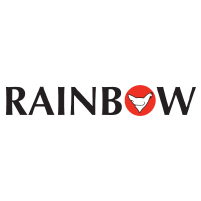 Rainbow Farms, South Africa's largest processor and marketer of chicken, has improved its new product development with approval tracking, transparency, reporting and document control, while streamlining business processes and enhancing accountability.
Rainbow Farms, a subsidiary of RCL Foods Limited, implemented Project Portfolio Office (PPO), an online project portfolio management (PPM) and collaboration application, within its IT department a number of years ago and more recently rolled the solution out for its New Product Development (NPD) business process, based on the success of the initial project.
Says Roshnee Govinder, R&D manager at Rainbow Farms: "NPD is an intensive, high activity process driven by the Rainbow Farms marketing department, with up to 40 new ideas or products existing in the NPD cycle at any given time driving our innovation. For the introduction of each new product, an NPD team, represented by staff from the different functional areas within the business (such as quality assurance (QA), research & development (R&D), marketing, procurement and finance) is formed."
"The departments represented on the team are then responsible for submitting comprehensive documentation, some of which is updated during the process, while others are supporting documents."
Govinder explains that the fast paced nature of the NPD business process means that delays are unacceptable. "Prior to the implementation of PPO, we were experiencing challenges within the new product development process, including the loss of physical documents during both the sign off process and the auditing procedure. NPD team members were also unable to view the status of projects, lessons learnt, or which staff members were involved in too many or too few projects."
The Rainbow Farms marketing team has spent the past several years fine-tuning project portfolio management at the company, investigating new ways to enhance the effectiveness and efficiency of the innovation and project management process.
"As a web-based Software as a Service solution, PPO was identified as the optimal solution to further improve synergies across the various departments, as well as in terms of collating the information needed for board-level tracking and reporting. It was the great confidence in this offering, shown by our IT department, as well as other organisations within the FMCG (fast moving consumer goods) space, that led to the rollout of PPO to our NPD department."
Since implementation, PPO has seen great uptake from users, which include project managers, administrators, sponsors, owners and team members, as well as the company's executives and management.
"The improved reporting by PPO has enabled Rainbow Farms to conform to the ISO 22000 food safety standard developed by the International Organization for Standardization," Govinder adds. "PPO has also allowed us to automate our gate approval process thus making us more effective and ensuring more projects finish on time."
Says Guy Jelley, Project Portfolio Office CEO: "We're finding that innovation and marketing teams are increasingly recognising the importance of project management, and a simple, effective and configurable tool plays a pivotal role here. This is because a straightforward solution will allow non-project managers to get up and running faster and more easily."
"The success of a project often depends on the measures and controls put in place to govern it. PPO caters for this requirement through its Approvals component, allowing approvals to be created for team member's time entries, including documents, project stage gates, scope changes and more. This means business cases and other documents can be approved online, a formal stage gate process can be followed – as is the case with Rainbow Farms – and project sponsors and owners can approve scope changes via their home pages."
Future plans for PPO at Rainbow Farms include developing the organisation's project reporting maturity, supporting the revised NPD business process and driving a culture of learning by sharing lessons.