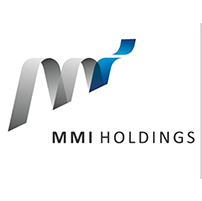 Project Portfolio Office (PPO), an online project portfolio management (PPM) and collaboration application, has been successfully implemented within the Group Finance division of MMI Holdings, a JSE-listed financial services group. Following the successful rollout of the tool within MMI's Human Resources (HR) division, Group Finance will be using it to improve project transparency and delivery.
The core businesses of MMI are long and short-term insurance, asset management, savings, investment, healthcare administration, and employee benefits. These product and service solutions are provided to all market segments through operating brands, Metropolitan and Momentum in South Africa, Africa and internationally.
Andre Michau, PMO manager at MMI, was tasked with building a project office for the Group Finance environment, in order to better structure the management of projects within this area. "The first step taken to achieve this objective was to set up a project portfolio management framework – building a simple lifecycle for all programmes and projects that included consistent definitions, terminologies and standards in a common project-related language. The philosophy behind this framework was to ensure that, as Group Finance, the right projects were done right and deliver real value."
The next logical step, according to Michau, was to automate the framework so that it was more accessible and could be used practically by staff. "PPO's proven capability as a tool to increase project efficiency, better manage resources and workloads, and create greater real-time visibility and project status reporting, made it our product of choice."
Having come across PPO previously, Michau's awareness of its flexibility, ease of implementation, and cost effectiveness added impetus to the approval decision.
"MMI's Group Finance division does not want to 'own' a project portfolio management tool, so the PPO Software as a Service (SaaS) model was very well-suited to our specific needs," he adds. "The pre-configured solutions of PPO are immediately usable, with a very short period between implementation and useful output."
PPO's straightforward costing model was another key deciding factor, states Michau. "With PPO, there are no lengthy, complicated licensing agreements, it is all very simple. The reasonable monthly payments, which give you a wealth of offerings, were also well received by MMI management."
And, while the HR and Group Finance divisions have already successfully implemented the project portfolio management software, Michau's focus is shifting towards project and programmes across the entire enterprise.
"At a group level, it makes sense to use a common framework that ties organisation-wide projects to key strategic business goals, helping to identify which projects to undertake, grouping them into portfolios and then prioritising them. In order to achieve this, we would need to standardise on a tool that could easily assimilate information on projects in an intelligent way across the company, and PPO would be the natural choice.  It is encouraging that other divisions within the MMI Group are on the brink of embracing PPO for the delivery and reporting of projects in their respective areas too."
"From a broader group view, PPO could also allow our executive management to make informed decision on projects and programmes, providing greater visibility on project performance and progress as well as a better understanding of the interdependent nature of projects.
"Ultimately, the company needs to understand why it is doing a particular project and how it relates to the overall business, in order to ensure total alignment of projects to strategy. This way, we go full circle, connecting delivery to expectations," he adds.
Says Guy Jelley, Project Portfolio Office CEO: "Being able to understand the entire active, planned and required portfolio of projects, then scoring, prioritising and categorising them and gaining insight into their current status and health, is critical to realising overall business objectives; something that has certainly been recognised within MMI."
"In addition to its simplicity and flexibility, PPO's ability to help monitor governance across programmes, portfolios or projects, has also led to its adoption by a number of local financial services organisations," he concludes.
About Project Portfolio Office
Project Portfolio Office (PPO) is an award winning online project portfolio management (PPM) and collaboration application that assists project teams within organisations of any size and across all industries to plan, manage, collaborate, execute and report on projects, programs and portfolios.  PPO is simple to use, can be implemented immediately, and is secure and affordable.
Try PPO free of charge at www.go2ppo.com