Bytes Document Solutions, a division of Bytes Technology Group has rolled out Project Portfolio Office, (PPO) an online project portfolio management (PPM) and collaboration application, to improve project visibility and tracking.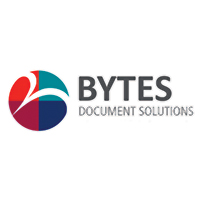 Bytes Document Solutions is Africa's leading document management technology and solutions company, offering a comprehensive range of products and services through three independent business units: Xerox, LaserCom and NOR Paper.  The company is the authorised Xerox distributor in 26 sub-Saharan countries, the largest Xerox distributor in the world and has an annual turnover of more than R2 billion.
Graham Cuerden, implementations manager at Bytes Document Solutions, explains, "We needed an online toolset that would enable us to identify and track the progress of all projects within the project office. I reviewed many online project portfolio management tools, but most of them focused primarily on budget and costs, rather than project critical tasks. Given our business is more task and time line focused, PPO was the perfect fit."
Once the management solution had been implemented, the next logical step, according to Cuerden, was to engage PPO consultants to deliver onsite workshops, ensuring that those using the tool could make full use of its functionality. "We started with a three hour workshop every two weeks to go through the basics. We then played with the tool set, and once we had a good understanding these meetings took place on a monthly basis. The PPO team also guided us in terms of the reports, project resource planning, and so on."
He says: "PPO offers us a cost-effective solution that can be customised around our specific needs. An added bonus is that it is a locally developed product and comes with excellent back up support. I have made use of the help desk a number of times, what I liked was that efficient, local support was only a local phone call away and that our query was tracked with regular e-mails."
"Configuration changes have also been made simply over the phone – no mess no fuss, no different time zones, no strange language or accents. Additionally, we will soon be looking at programme reporting and uploading our methodology."
"Without PPO, I would not be able to manage my team or the influx of projects" Cuerden adds.
Says Guy Jelley, Project Portfolio Office CEO: "Using PPO allows project teams and stakeholders a far greater visibility of the status of work, projects, programs and portfolios. PPO can be used by project teams of all sizes, in all industries and of differing maturities due to the fact that it's easily configurable by project offices. PPO is flexible and can be configured to support any methodology and work flows."
"Bytes Document Solutions used a simple, yet effective implementation approach, which involved adopting a pre-configured version of PPO. By using the product immediately, the company was able to gain a better understanding of its functionality and, ultimately, requirements. From here, Bytes Document Solutions was able to implement the product itself to meet its unique needs, with guidance and assistance from the PPO help desk. This sort of implementation is typically the most cost-effective and sustainable, with the client taking ownership of the software up front," he adds.
About Project Portfolio Office
Project Portfolio Office (PPO) is an award winning online project portfolio management (PPM) and collaboration application that assists project teams within organisations of any size and across all industries to plan, manage, collaborate, execute and report on projects, programs and portfolios.  PPO is simple to use, can be implemented immediately, and is secure and affordable.
Try PPO free of charge at www.go2ppo.com
About Bytes Document Solutions 
In 2014, Bytes Document Solutions celebrates two important milestones: Xerox's 50th year in South Africa, as well as the invention of xerography, the basis of the most widely used document-copying machines, which was developed by Xerox 75 years ago. www.xerox.co.za