Sage Pastel, one of the divisions within specialist accounting and business management software provider, Sage Group, has selected Post Vision Technology's Project Portfolio Office (PPO), a Software-as-a-Service (SaaS) project management solution, to assist the division in realising a more mature project management culture. "Sage Pastel identified the need to develop its project staff and to implement an effective project management collaborative project toolset," says Blessing Mate, consulting manager at Sage Pastel.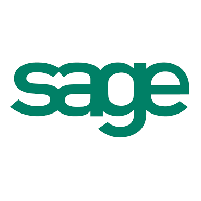 The deployment of PPO within its Sage Pastel division is envisaged, with the assistance of targeted training, to thus grow its project management capacity through people and processes. "In line with its business growth strategy, Sage Pastel has to expand its deployment capacity from a people perspective. This needs to take place in alignment with an improvement in both the understanding and the execution of project management across all employees involved in deploying solutions to customers, thus enabling Sage Pastel to effectively and efficiently utilise staff involved in projects," adds Mate.According to Guy Jelley, CEO at Post Vision Technology, PPO offers Sage Pastel the functionality to better manage its projects, as the project management application includes an inherent methodology that clearly defines the process required, and also allows for reporting to show which projects are aligned to the methodology and which are not.

"Through the management and monitoring of this, a client is able to mature employees to use the application and the process. Intertwining an organisation's people with PPO is thus a significant factor in achieving Sage Pastel's objectives. As a project management solution, it is crucial that all users and not just project managers use the tool. This is to ensure the greatest degree of adoption- and success of PPO within the organisation. We are therefore pleased that all Sage Pastel project team members will be utilising the software," says Jelley.

According to Mate, PPO's ease of use, excellent customisation capabilities and the need for minimum ongoing support, were all large motivation factors in the software purchasing decision-making process.

PM.Ideas, PPO partner and project management consultants, completed the PPO deployment at Sage Pastel and will also focus on entrenching a project lifecycle development and a project management office mandate in order to ensure that projects are executed efficiently and effectively by all Sage Pastel staff involved in the development and deployment of its solutions to customers. "This, in turn, will lead to the improved delivery and implementation of Sage Pastel's solutions to end users," concludes Jelley.