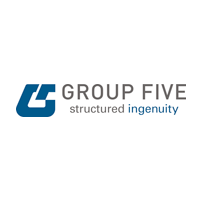 In the five years since its implementation of Project Portfolio Office, an online project portfolio management (PPM) and collaboration application, Group Five has seen improved enterprise resource management and project prioritisation, a higher level of project delivery, greater project visibility and enhanced project status reporting.
Group Five is a diversified construction, infrastructure concessions and related services group engaged in resources, energy, real estate and infrastructure delivery, with a growing international client base in South Africa, the rest of Africa and Eastern Europe. The IT department is solely responsible for supporting the Group's technology requirements, which range from providing network infrastructure to the development of customised IT applications.
Says Group Five group IT manager, Flynn Bedworth: "We were finding that our project team was trying to work across numerous projects concurrently, something that was starting to take a large chunk of their time. In addition, project delivery was slow and involved a number of scope changes from both the business and technology sides which were uncontrolled and difficult to track and manage."
Bedworth explains that prior to implementing PPO as their enterprise project management system, Group Five did not have consolidated project reporting across its projects in place and that this was needed for project prioritisation and progress updates, as well as cost and resource management of projects. With the greater visibility provided by PPO, the project teams can now focus on key projects and the delivery of these, within a timeframe suitable to its internal and external clients, and effectively manage any potential risks or issues that may arise from the execution of these projects.
"It was apparent that we urgently needed an enterprise project management tool, but we wanted one that was easy to customise, could be implemented quickly and could support the team's unique project life cycle requirements," he explains.
He continues: "PPO's alignment to the Project Management Body of Knowledge (PMBOK) guidelines for project management was one of the reasons that we elected to implement the software, as it is the framework within which we apply our enterprise project management activities. Additional key decision-influencing factors included the ability of the system to be easily customised and quick to implement while, at the same time, supporting the team's unique project lifecycle requirements."
Furthermore, PPO was the solution of choice as it is locally developed and supported.
In using PPO as their enterprise project management application, the team is now able to evaluate and decide on project prioritisation for the Group, report on project progress for both external and internal resources, as well as on project costs, which is critical to managing the budget estimates provided to the project owners and sponsors, and manage internal and external resource utilisation, which is important when making decisions to take on new projects.
The enterprise project management application also assists the department in effectively managing payments to the external consultants that are used as resources on projects. As part of the project procurement management process, payment terms are agreed upfront with the external consultants, with payments made only once specific project milestones are achieved. The completion of milestones are managed and reported within PPO using the system generated milestone certificate, which not only streamlines the payment process but also reduces the time spent on developing reports
Guy Jelley, Project Portfolio Office CEO, explains that the cost effectiveness of PPO was another important factor in Group Five's decision. "Research has proven that the total cost of ownership of a Software as a Service (SaaS) solution is up to four times less than an on-premise solution because no additional hardware or software is required, no specialised technical skills are needed and seamless updates and upgrades are automatically received. PPO allows users to pay as they use and scale subscriptions as required, meaning that they do not need to pay for an unused license as with on-premise enterprise project management software." 
Group Five's use of PPO for their enterprise project management requirements will not end here. The organisation's future plans include the expansion of the tool to include multiple project lifecycles supporting various project types, the implementation of improved time entry tracking and reporting, for a more in-depth understanding on how time is being spent, and a demonstration of the value gained by the existing business units through using PPO to the rest of the organisation. In addition, Group Five plans to undertake a user satisfaction survey in 2014, which will be the catalyst for even more exciting changes.