Do you know: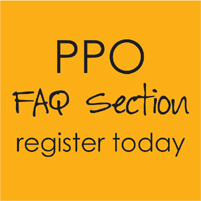 How to check your spelling when using PPO?
That PPO supports Google's new Chrome browser?
That PPO supports decision and benefit logs?
How to create a calculated field and filter to allow you to see all issues that have been updated this week?
That PPO's custom validation allows for only certain users to be able to change the phase of a project?
PPO will be releasing upgrades to its partner portal this month, and also opening areas of the partner portal tousers and clients of PPO. The upgrade includes a Frequently Asked Question's (FAQs) Section which incorporates FAQs covering licensing, sales, support, training and configuration. Certain FAQs also contain detailed configuration factsheets explaining existing PPO configurations
To gain access to the FAQ's, simply click on the link below. After completion of the form you will be provided with access as soon as the portal upgrade is available.
FAQ Access
All existing partners are requested to pre-register as the FAQs will only be provided to registered users.
Please forward this to your colleagues and other PPO users to ensure they can also register.
For more information, contact Post Vision Technology on support@postvision.co.za.