Our newest features have landed, join us as we take them for a spin at the upcoming webinar!
Are you ready to explore our newest features? In the last few months, we've been tirelessly working to improve PPO's capabilities and we believe that our latest enhancements will level up your PPO user experience.
The upcoming webinar will showcase how best to adopt these awesome features, learn from experienced consultants and get answers to frequently asked questions. Here's what you can expect:
Chart Widget – Get graphical views of your lists on all list pages

Conversations – Start informal discussions, add images, tag teammates and more…
Watch the video for a sneak peek
Feed Widget – Get notified of conversations, replies and mentions.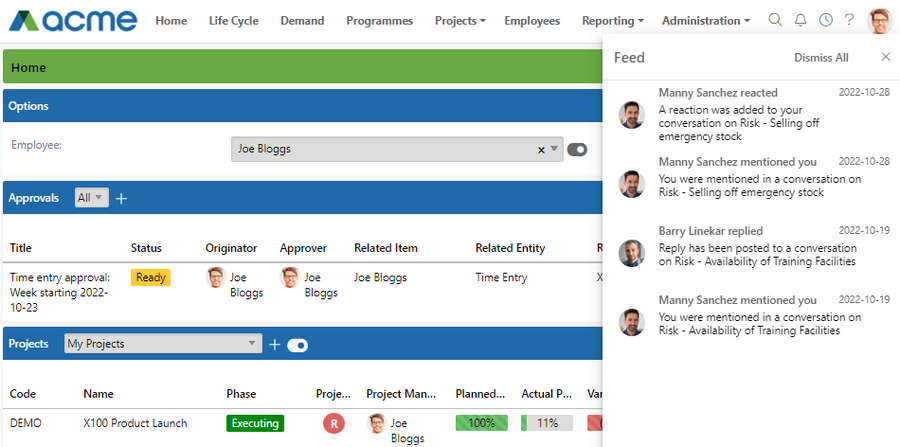 Freeze Header, Paging & Action Buttons on List Pages – No more scrolling! Column headers, paging and action buttons will now be fixed.
Sort Entities on Home and Project View Pages – Ability for PPO Admins to adjust the order of entities in a few clicks.
Ready to see these awesome new features in action, join us on Thursday, 24th November to see how these features can enhance your PPO experience. Click here to register for your front row seat!
Many enhancements just like these come directly from user feedback. What improvements do you want us to make to PPO? Log your idea on the Community Portal.