Holy Moly, our development team was at it again!
We are rolling out our new enhanced entity drop-down lists – this might seem like a small change to you, but these puppies will be doing all the heavy lifting from now on.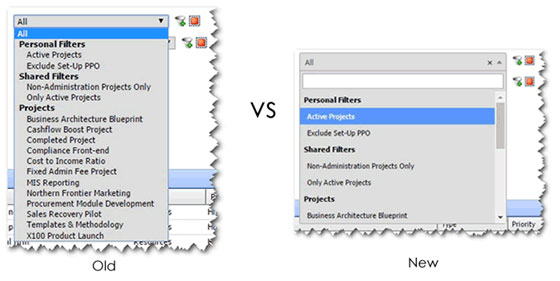 Not only did we make these drop-downs easy on the eye with their improved design, we have also made it so that they are fully searchable – it's as easy as typing in any part of the list item text within the drop-down, and it will filter the lists for you – voila, you just saved yourself some time (and headaches)!
If you have a large number of projects or employees, you will notice that the new drop-downs are also lightning fast. That is because they load data dynamically in the background as required, significantly improving the user experience.
We hope you love this new functionality as much as we do.
Want a more in depth look at this new enhancement? Click-click here to learn more about the ins and outs of our new entity drop-down lists.