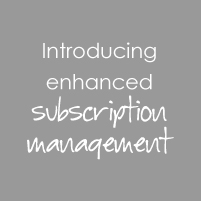 If you administer Project Portfolio Office (PPO) and are responsible for the managing of the subscriptions and processing invoices, you'll love our new feature "Invoices in PPO"! We noticed that many of you have been asking the same questions – "Can I get a copy of my monthly invoice?" "Can I access historical invoices?" "Can I access all open invoices?" Well, we're excited to finally answer, YES, YES, YES YOU CAN (to all of these questions)!
This means that all clients can now access all invoices from PPO, 24/7 as and when required, resulting in simpler and faster billing processes which help your bean counters make smarter decisions without any dependency on our PPO accounts team.
Access to this new feature is immediately available at no extra charge and is controlled through the existing logical access for user group functions. The PPO accounts team will continue to manually send invoices to the billing contacts at the end of every month to help with this transition. If you want to know more, visit our FAQ, http://support.ppolive.com/entries/45644037-Invoices
There you have it – easy invoice management for administrators in the same simple and easy to use platform we've always provided to our customers. We hope you enjoy our newest enhancement!