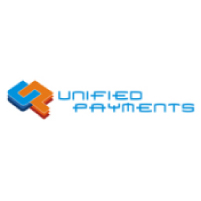 Unified Payment Services Limited has rolled out Project Portfolio Office, an online project portfolio management (PPM) and collaboration application, to meet its need for a more integrated approach to project management activities.
Unified Payments, otherwise known as Unified Payment Services Limited, is a card-neutral and option-neutral payments service provider founded in 1997 by a consortium of leading Nigerian banks. The organisation operates as a shared infrastructure for the banking community in Nigeria and payments service provider within and outside Nigeria, with a vision to be the most preferred e-payment service provider in Africa.
Unified Payments prides itself in leadership and innovations, being the first Nigerian organisation to be licensed as principal member of a global payment scheme, the first Nigerian organisation to acquire Europay, MasterCard and Visa (EMV) transactions, the first to be certified as EMV 3PP processor and the first to acquire and process transactions based on near field communication (NFC) technology.
Sina Joseph, director IT and operations at Unified Payments, states that the organisation needed a project management solution that would assist it in the full control and management of all project activities within the company.
"Unified Payments is involved in a number of projects that need to be tightly planned and executed within regulated parameters, and we were finding that resource planning, time sheet management and project reporting were all becoming quite challenging in a number of respects.
"By implementing PPO, we will have access to a common, consolidated, real-time view of the status of all our projects, allowing us to generate relevant and appropriate decision-support information and have full control over all project activities within the organisation."
At this stage, Unified Payments' main PPO users will include project team members and managers, project sponsors, and owners, who will be utilising the solution for the running of the projects, as well as company executives for high level reporting.  According to Joseph, PPO was selected above other solutions thanks to its comprehensive features, support structure, security architecture, and its cloud-based functionality.
Says Guy Jelley: Project Portfolio Office CEO: "With its sophisticated reporting and dashboard functionalities, as well as document storage and resource and capacity management features, PPO was the ideal project management choice to meet the specific needs of Unified Payments. As a cloud-based application, PPO is easy to use, yet also enterprise capable. These made it a great fit for Unified Payments' requirements.
"West Africa is booming, which is nothing short of miraculous in the current global climate. This new client sees the further expansion of our footprint into this region," he adds.
 About Project Portfolio Office
Project Portfolio Office (PPO) is an award winning online project portfolio management (PPM) application that assists project teams within organisations of any size and across all industries to plan, manage, collaborate, execute and report on projects, programs and portfolios.  PPO is simple to use, can be implemented immediately, and is secure and affordable.
Try PPO free of charge at www.go2ppo.com