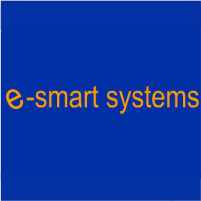 Project Portfolio Office has officially launched its project portfolio management (PPM) and collaboration application, PPO, into the Zimbabwean market. Along with local partner, e-Smart Systems, the organisation introduced PPO at the third annual project managers' dinner, hosted by the Project Management Institute of Zimbabwe (PMIZ), in Harare, in August 2013.
Says Guy Jelley, Project Portfolio Office CEO: "With a membership that is 1 000 representatives strong, the PMIZ has established itself as the largest association of project managers and project management practitioners in Zimbabwe. The association's annual business dinner, which gathers together organisations and professionals in project management from all sectors, provided the ideal platform for us to introduce PPO, and its related benefits, to this market."
Released in 2005, PPO was designed by project managers to assist project teams within organisations of any size and across all industries. As a cloud-based application, it is simple to use, yet enterprise capable, with numerous preconfigured solutions available. A true software as a service (SaaS) application, PPO is immediately available, with no long-term contracts, and is billed per active user, per month.
The solution is currently being used on more than 35 000 projects, with current clients including Deloitte, UTi, Kimberly Clark, PricewaterhouseCoopers, SABMiller, Vodacom, Cadbury and British Telecommunications (BT).
"Our reach within Africa already includes countries such as Botswana, Mozambique, Kenya, Ghana, Nigeria and Namibia, with a user base that spans industries such as consumer goods, telecoms, IT, banks, insurance, government and agriculture. Extending our presence into Zimbabwe, with the assistance of e-Smart Systems, is a logical next step for us as a proudly African business," Jelley explains.
A technology oriented company based in Harare, e-Smart Systems' primary focus is to bring value to organisations across all industries through innovative ICT business solutions. Says e-Smart Systems MD Everisto Huni: "Our approach has always been to align ourselves to the best players in the industry, and this is no different with Project Portfolio Office.
"Our status as a local PPO business partner is important as it enables us to fulfil our vision of providing a complete managed services offering, which, in turn, allows us to help make a client's IT costs more predictable and reliable, reduce risk to their data and IT assets, and free up resources so that their focus can be entirely on their own core business activities.
"Zimbabwe is developing at a great pace, which makes it a niche market for Project Portfolio Office," Huni continues. "We look forward to working together well into the future."