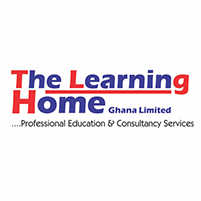 Project Portfolio Office (PPO), an online project portfolio management (PPM) and collaboration application, has signed a partnership agreement with The Learning Home (TLH) a Ghana-based training and consulting firm that focuses on supporting and furthering the discipline of project management.
This partnership will bring PPO increased exposure in this West African country, through TLH's comprehensive project management and certification training, which impart best industry practices in project portfolio management for increased productivity.
"Ghana has long been viewed as a beacon of hope for the continent in the field of democracy, peace, stability and socio-economic development," says Guy Jelley, Project Portfolio Office CEO; "making it an obvious choice for our first foray into West Africa.
"While Project Portfolio Office is currently expanding its global footprint, our major focus remains on Africa, where we are gaining traction within both southern and eastern parts of the continent. In fact, we are actively looking for new partners across Africa, that not are seeking a web-based project portfolio management and collaboration application, like PPO, and can 'localise' the solution for their own regions."
"We are delighted therefore that our best-of-breed solution will be showcased in TLH's courses and are certain that their client organisations will soon see the enterprise-wide benefits offered by PPO," he continues. "TLH has a fantastic presence in Ghana and its strong training focus is a good match for PPO. We foresee a long, sustainable partnership between the two companies."
"TLH is very impressed with PPO as a project management information system (PMIS)," explains Osman Issah, head of planning and business development for TLH. "We know that TLH's clients will be able to leverage the extensive features of this project portfolio management tool to increase their productivity, and better plan and execute their projects.
"PPO is the ideal solution for Ghanaian businesses as it is highly scalable, meaning that small, medium and large organisations can tailor the solution to meet their strategic goals. Another important benefit of PPO is that it requires no capital and only low operating expenditure."
Speaking of pricing, Jelley adds: "PPO is available at a fraction of the cost of other project portfolio management products and the monthly subscription fees ensure there is no initial investment or long term contract and the pricing model allows clients to scale users up and down as required. In addition, the pricing is tiered such that the more users that subscribe to PPO the lower the price per user. PPO has been priced in such a way as to make it available not just for project managers but rather for all project resources."
About Project Portfolio Office
Project Portfolio Office (PPO) is an award winning online project portfolio management (PPM) application that assists project teams within organisations of any size and across all industries to plan, manage, collaborate, execute and report on projects, programs and portfolios. PPO is simple to use, can be implemented immediately, and is secure and affordable.
Try PPO free of charge at www.go2ppo.com