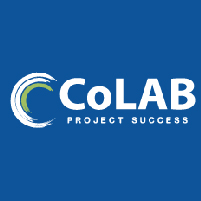 Project Portfolio Office (PPO) was a proud sponsor at the recent CoLAB course graduation ceremony. One of the longest standing PPO partners, CoLAB Learning Academy, announced that a new group of graduates have completed its flagship course, the Short Learning Program (SLP) in Project Management. The course is a North West University accredited, advanced, outcomes based and practical program.
The event was held at Randpark Golf Club in Johannesburg, and learners of all ages and levels of profession practically demonstrated the knowledge gained during the SLP course. Because the program, at NQF level 5, offers the most practical application of accepted project management principles, the learners showcased their progression and development and, through their assignments, proved that they are more than capable of operating as project managers and are well on the road to delivering projects successfully.
In addition to this, project management leaders, Barend Cronjé (CEO of CoLAB) and Taryn van Olden (CEO of PMSA), who are both passionate about growing and maturing the project management discipline, shared some of their insights and experience at the event.
To demonstrate PPO's commitment to the growth of upcoming project managers, Guy Jelley (CEO of PPO) presented one of the lucky students with a trendy Nespresso Innisia Coffee Machine in a lucky prize draw. PPO also made a donation of R2,500 to Husse, a non-profit initiative aimed at restoring the dignity of South Africa's women that is supported by CoLAB. This is in keeping with PPO's ongoing drive to create sustainable improvements to the lives of others by Giving Back.
"CoLAB is passionate about practical project success and have enjoyed a long partnership with PPO in achieving this objective. PPO allows us to deploy custom solutions serving the best practical level of project capability," states Cronjé.
Says Jelley: "PPO has an international network of certified partners who provide supplementary services to our clients to assist with business process consulting, implementation or training for their project and portfolio management needs. Aside from supporting partners, like CoLAB, with assistance in projects aligned to developing the project management field, the PPO Partner Programme was designed to provide them with the training, tools and assistance to develop a sustainable and profitable business around the PPO tool.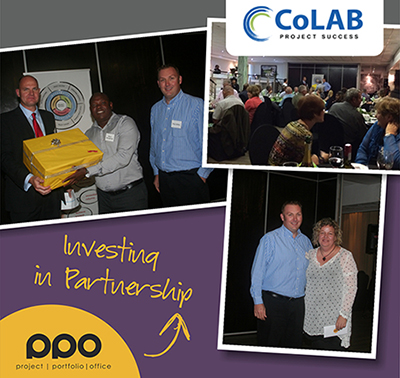 "With an understanding of the varying requirements, focus and dedication of our partners, the PPP is comprised of two different tiers, with partner grading being applied to the second tier partners."
Companies interested in expanding and complementing their existing solution and services offering with PPO can visit www.go2ppo.com for more information on both the solution and benefits of the PPO Partner Programme.
For more information on CoLAB's Short Learning Program (SLP) in Project Management, visit www.colabpi.co.za