Online project portfolio management (PPM) application provider, Project Portfolio Office, has boosted its focus on the African continent, with the appointment of leading Nigerian project management, business analysis, and information technology consultancy, Project People.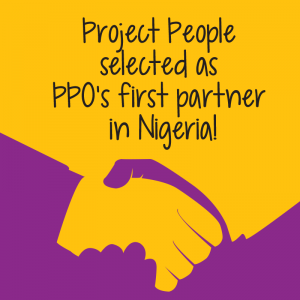 Says Project Portfolio Office co-founder and director, Guy Jelley: "We see huge potential for PPO within Nigeria, a country that is one of our main African growth focus areas. Project People has the right skills in place, a solid service offering, and has established the right local relationships. It is for these reasons that we have decided to select Project People as Project Portfolio Office's first partner in Nigeria.
"The two companies are currently working on a partnership strategy to jointly tackle the local market and we have a very clear plan on what we want to achieve jointly."
Project People MD, Nathaniel Adegoke, believes that Project Portfolio Office's flagship cloud-based PPM and collaboration tool, PPO, is the ideal solution for the local market. "As a professional project management consulting partner, Project People sought a tool that would allow our clients to follow through on their PPM strategies, and PPO fits the bill. Not only is it a complete PPM and collaboration offering, it is also intuitive, delivers maximum value at a reasonable cost, and does not require a fixed contract to be in place.
"Aside from this flexibility, PPO is also extremely adaptable and can be configured to meet the needs of the local Nigerian market, and its own economic realities and idiosyncrasies, specifically. As project management practices mature significantly across various sectors of the Nigerian economy, it is important that a brilliant tool like PPO be readily available to help enhance and accelerate growth, efficiency and productivity. We have shopped around for that perfect tool and partner and nothing we have found compares to PPO," Adegoke explains.
"From a support point of view, Project Portfolio Office has provided the very highest level, available around the clock and going beyond the normal call of duty to meet clients' expectations and needs. We believe that the combination of Project People and Project Portfolio Office will prove to be a powerful PPM combination," he concludes.