MMI has extended their use of Project Portfolio Office (PPO) to their Infrastructure and Operations Division, having successfully deployed PPO to the Finance and HR Divisions. This division of MMI will utilise PPO to manage their IT portfolio of normal and operational projects.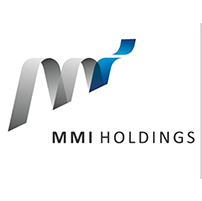 MMI Holdings Ltd is a South African based financial services group listed on the South African stock exchange, the JSE. MMI was formed from the merger of Metropolitan and Momentum, the two insurance-based financial services companies in South Africa.
The core businesses of MMI are long and short-term insurance, asset management, savings, investment, healthcare administration, health risk management, employee benefits, and rewards programmes. MMI conducts its business through operating brands Metropolitan, Momentum, Guardrisk, and Eris Properties.
We hope that our flexible and easy to use project management collaboration tool will assist MMI's Infrastructure and Operations Division to achieving improved project tracking & visibility.