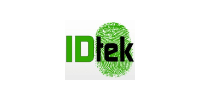 Head quartered in Johannesburg and with a branch in Cape Town, IDtek participates in medium to large electronic security, fire and building management projects anywhere in the African region.
Specialising in security, fire and facility management related projects; from pre-commencement to completion, the Cape Town office needed an easy-to-use project management system to provide more structure to the company's project management service offering. Site Managers wanted a solution to provide visibility of the project progress and improve project team collaboration across the project portfolio and have implemented PPO's project portfolio management tool to do exactly that!
We are looking forward to contributing our expertise in improving iDtek's value offering to their clients.