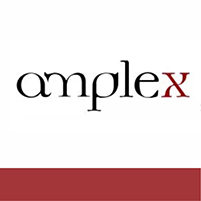 Founded in 2004, Amplex-Emirates is a multi-disciplinary full service design engineering, technology consulting and construction management company specialising in remote control and management of energy saving solutions with headquarters in Abu Dhabi, UAE.
Based on their experience, they are focused on developing innovative and high quality solutions. A typical Amplex delivery both provides significant energy savings and simplifies work processes with an increase in the overall quality.
Amplex has carried out projects for the Government Sector in Abu Dhabi. Their projects, regardless of the size, are approached with the technology and equipment required to meet the client's needs.
Amplex will use Project Portfolio Office (PPO) as a simple but effective project portfolio and project management application for its true Software as a Service (SaaS) model, which provides the company with the flexibility required for its operations.  PPO has enabled and simplified improved status reporting and project team collaboration for their projects.
Welcome on board!