Discover upcoming events and previously recorded webinars
Learn more about PPO and attend industry talks.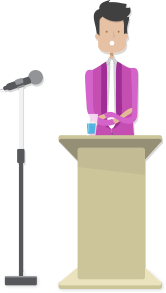 Evaluators
One of the best things about PPO is how easy it is to use. You can literally be managing projects and tasks and collaborating with your team members in seconds. Once you logged in, there are a few quick step videos that will get you started immediately. PPO for Evaluators series consists of the Introduction to PPO and Getting Started for Evaluators.
Introduction to PPO
The Introduction to PPO webinar, provides attendees with an overview of this award-winning online project portfolio management and collaboration application, that is s simple, immediate, secure and affordable.This one and a half hour live demo covers the following:
Introduction to PPO
PPO functionality
Available PPO solutions
Pricing and
Evaluating PPO
Getting Started for Evaluators
The Getting Started for Evaluators webinar is a 40 minute live webinar course aimed at evaluators who have attended the Introduction to PPO and eager to get the most of the evaluation experience. You can either watch the entire webinar recording, or you can select each of the topics below, and watch the individual video recordings.
The following topics will be covered: