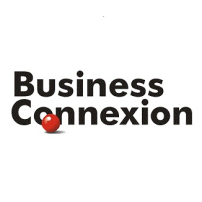 The Business Connexion Application Services (BCX-AS) department of leading JSE-listed ICT company, Business Connexion (BCX), has seen a number of benefits since its rollout of Project Portfolio Office (PPO), an online project portfolio management (PPM) and collaboration management application, including the provision of a central view for its many projects.
The BCX-AS department joins a number of others within the organisation already using PPO, including BCX Vodacom, which also has its own instance of the project management tool, as well as the service assurance and ICT risks, and opportunity management departments.
Andre Norris, BCX managing executive of projects and products, explains that the BCX-AS department was in need of a project management tool that was quick and easy to implement, and without a steep learning curve for its delivery managers.
"Prior to the rollout, we did not have a centralised view of all projects and initiatives undertaken by our department. We also needed a project management tool that could provide professional and comprehensive reports and dashboards.
"PPO fit the bill for these requirements, and without much configuration work," he says. "The solution also enforced a standard way of working that our entire project team – including the project office staff, managers and administrators – can understand and follow."
BCX is a registered PPO training and implementation partner and, according to Norris, its PPO implementation team was made part of the BCX-AS project team for the duration of the implementation phase. He maintains that the project management tool take on was amazing. "The application services team took to PPO like ducks to water. In fact, within the first week of using PPO, we were able to present management with professional dashboards and reports."
"PPO provides for the central storage, retention and access to project-related documents, knowledge and lessons, crucial actions for any project team," says Guy Jelley, Project Portfolio Office CEO. "PPO also gives these teams, and other involved stakeholders, far greater visibility of the status of work, projects, programmes and portfolios. It creates a collaborative environment for teams to work, plan and complete projects together and provides the required communication and alerts to keep all members informed."
"The fact that these new areas within BCX are coming on board and using our project management tool is fantastic," Jelley continues. "Project Portfolio Office is dedicated to serving the PPM needs of these departments, as well as BCX clients using our solution, into the future."
About Project Portfolio Office
Project Portfolio Office (PPO) is an award winning online project portfolio management (PPM) application that assists project teams within organisations of any size and across all industries to plan, manage, collaborate, execute and report on projects, programs and portfolios.  PPO is simple to use, can be implemented immediately, and is secure and affordable.
Try PPO free of charge at www.go2ppo.com.