Project Portfolio Office (PPO), an online project portfolio management (PPM) and collaboration application, has been named as one of FindTheBest.com's top 10 project management software offerings worldwide, garnering the solution a "Best of Project Management 2012" award.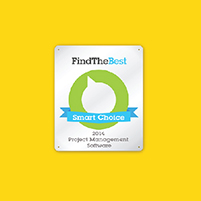 FindTheBest.com is an unbiased, data-driven comparison engine, which organises and presents data in a consumer-friendly format. The site gathers ratings from the most respected experts in each category, assigns a normalised score (not every critic has a 1 – 100 system) to each review and presents users with one overall rating, which it calls the Smart Rating. It also allocates each score with a corresponding colour, so that readers can instantly compare products: green scores for favourable reviews, yellow scores for mixed reviews, and red scores for poor reviews.
"We are very pleased to report that PPO achieved a score of 93 out of 100 as well as positive reviews," says Guy Jelley, Project Portfolio Office CEO. "This is a phenomenal achievement, considering that the average project management solution's Smart Rating is only 57 points."
FindTheBest.com made special mention of PPO's collaboration, document and resource management and issue tracking functionalities, amongst other abilities, and also listed its FAQs, forum, online demonstrations and general support (which includes online and Skype support) as the solution's key help and support features.