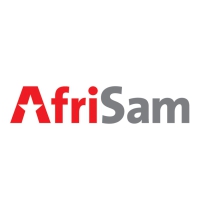 Leading black-controlled construction materials group in southern Africa, AfriSam, has chosen to implement Project Portfolio Office (PPO), an online project portfolio management (PPM) and collaboration application, in order to meet its project management and reporting needs and assist in the organisation's ongoing transformation.
Says Sumaya Moosa, AfriSam project management office (PMO) manager: "AfriSam is committed to being not just a 'good' but a 'great' company. We believe that the roll-out of PPO will form an important part of this development moving into the future." Moosa explains that AfriSam's information services department was looking for a mainstream PPM functionality that is delivered as a service, to support immediate project process automation and reporting needs.
"The establishment of a project management discipline within the AfriSam information services department required that a technically sound tool be implemented to enable the achievement of project and process governance, adherence to standards and procedures as well as the adoption of project management methodology," she says.
"We evaluated a number of tools, based on our requirements for automation, compliance to standards and methodology, cost-effectiveness, security, transparency, mobility, accuracy, and ease of use.
"PPO was the best match to these criteria, scoring higher than all other vendors, and it was thus decided to implement this solution within the department. Furthermore, we wanted to be able to implement the tool from 2013, and PPO has the functionality to be scalable and easily integrated. The PPO costing model is also extremely straightforward, allowing full user management – one of the most noticeable benefits as opposed to other complex pricing models," Moosa adds.
Says Guy Jelley, Project Portfolio Office CEO: "Many competitive solutions within the marketplace offer role-based pricing, meaning that administrative users are charged for differently to project managers or team members and so on. In reality, it is very difficult to define such set user groups, as people may hold different roles across a number of different projects. More importantly, the business also needs to calculate how many of each type of user will need access to the solution before accepting this type of model, something that is not easy to quantify upfront.
"PPO's simple pricing model with volume-based discounting allows users to estimate and manage their subscription costs easily and gives them full flexibility on the number of user groups and profiles for each. "In addition, the pricing is tiered in such a way that the more users subscribed to PPO, the lower the price per user, positioning it as a tool not just for project managers, but rather for all project resources," he concludes.