South Africa's national Department of Health (DoH) will deploy Post Vision Technology's online project portfolio management software, Project Portfolio Office (PPO), within its health infrastructure unit to strengthen the ability of officials to manage their infrastructure programmes and projects more effectively.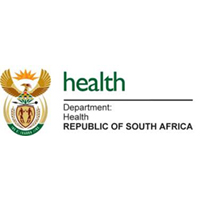 The software will provide the unit with a uniform system – at both the provincial and national levels – to capture relevant information on a project-by-project basis. Internally, it is referred to as the Project Management Information System (PMIS).
"At present, there is no common system for the management of project information at the DoH and a variety of spreadsheets are currently used, with no link between them," says Christie Engelbrecht, director of Project Management for Infrastructure Development at the national DoH.
"The national DoH therefore established the need for an information system within its health infrastructure unit that would meet the aforementioned objectives as well as to enable officials to closely examine their programmes and projects in order to identify projects that are underperforming and those facing high risks, thereby assisting officials to take more timely remedial actions."
Additionally, PMIS will be used to prepare standardised programme and project reporting for improved monitoring, and enable the preparation of specialised reporting, as may be required from time to time.
Says Guy Jelley, CEO at Post Vision Technology: "The software will also assist with mapping the national DoH's infrastructure management processes and be integrated with the PMBOK methodology that includes the relevant knowledge areas: integration-, scope-, time-, cost-, quality-, human resource-, communications-, risk- and procurement management, and processes.
Jelley adds that the software also includes specific features, such as: scope – including scope changes, scheduling of tasks/ activities for projects with specific functionalities, costing, risk management, issue management, customisation and quality management.
Furthermore, the software has the capabilities to generate and filter reporting documents on all project information and allow for an infinite number of documents to be stored and projects to be created by the administrators. "It also has a documentation management module, which will permit all documents – of formats Word, Excel, Powerpoint, PDF, Project and graphics – to be uploaded and stored within the application," confirms Engelbrecht.
This will be the second time that the national DoH has chosen PPO to assist it in its programme and project management requirements. It first deployed PPO in preparation for the 2009 FIFA Confederations Cup and the 2010 FIFA World Cup. Results showed that this structured project environment was successful in meticulously tracking the progress of these two projects to meet crucial "kick-off" deadlines.
"PPO is designed, developed and supported locally to assist organisations to simply and efficiently manage their projects and project portfolios. As the solution is provided on a Software as a Service (SaaS) platform, the Department of Health has access to the PPO application on a hosted and rental basis over the Internet, at a fraction of the cost and with no infrastructure-related concerns," explains Jelley.
Engelbrecht says that the software's tried and tested Web-based capabilities and reputation, plus the fact that it can easily be customised and its affordable support service, all played a role in the national DoH selecting the tool. He says: "PPO offers the national DoH a cost effective solution that can be customised around the needs of the user. It is also a stable solution that comes with good back up and excellent real life business cases. An added bonus is that it is a local South African product."
A key factor in the overall success of the PMIS will however be the support it receives- and the commitment to it by all nine provinces. "The key to the software's success is adoption by all users – from the start," believes Jelley.
Engelbrecht agrees and says, "The PMIS offers great potential. The willingness of all to grasp the opportunity that the PMIS envisages is critical. Importantly, the system can become the backbone of a well-implemented health infrastructure programme that is able to serve the nation with pride."