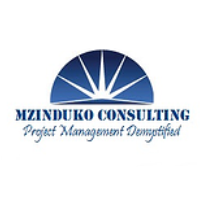 South African-based project, programme, and portfolio management (3PM) consulting company, Mzinduko Consulting, is rolling out Project Portfolio Office, an online project management software and collaboration application, to meet its need for improved reporting, tracking of its project management activities and document storage.
Today, more and more organisations are realising the benefits of investing in project management software, especially for larger, complex developments, which can introduce significant risks and expenditure.  With this in mind, Mzinduko Consulting develops simple, innovative solutions to help its clients to govern, execute, and measure performance to improve business value. Mzinduko Consulting provides its customers with a collective 50-years of experience, along with the specialised skills and services required for the effective planning and management of their projects, and thereby reduces the risk of cost and time overruns. To date, its high profile clients include Sasol, Telkom, and the South Africa Post Office.
"Mzinduko Consulting is involved in numerous projects that need to be planned and executed within tight parameters, and we were finding that resource capacity identification, project tracking and reporting, programme and portfolio management, and the overall visibility of the projects were all becoming quite challenging in a number of respects," says Reginald Shirinda, Managing Partner at Mzinduko.
He states that the organisation sought project management software that combined effective functionality with ease of use, allowing it to more efficiently manage its projects and programmes, with a view to generating real-time and improved management information.
"By implementing PPO, we will have improved visibility and access to a common, consolidated, real-time view of the status of all our projects and workload per resource, allowing us to generate relevant and appropriate decision-support information. PPO provides the best fit for our current business needs, as it will assist in streamlining the processes and procedures for all our project managers," he explains.
"We needed project management software that provided for a central storage, retention and faster access to project-related and other documentation. Real time access to these documents was critical to reduce duplication of work."
At this stage, Mzinduko Consulting's main users of PPO will be its project managers and administrators, the company's management and executives, and project team members.  Using the project management software will allow these project teams and stakeholders a far greater visibility of the status of work in their projects.
Says Guy Jelley: Project Portfolio Office CEO: "In any project environment, storing, retaining and providing easy access to project documents, knowledge and lessons, is crucial; but this is even more critical when managing multi-projects . Additionally, for a successful project environment, it is important that all relevant parties have access to the project management software for required reports and dashboards, including all project, programme and portfolio information, which will allow them to track, manage and prioritise accordingly."
Shirinda says that the software's ease of use, tried and tested web-based capabilities and reputation, local support and quick implementation timeline, all played a role in Mzinduko Consulting's selection of the project management software.
"From a support point of view, PPO is the only solution of its type that has been developed in South Africa and is locally supported. PPO was the right choice for us, as it meets our specific needs, both now and in the future," he concludes.
Are you looking for project management software that will allow you to improve reporting, track project management activities and store documents? If so, try a free 30-day trial of Project Portfolio Office (PPO) today at www.go2ppo.com.

PPO is an award winning online project portfolio management and collaboration application. PPO is simple, immediate, secure and affordable. PPO is flexible and can be configured to support any methodology.